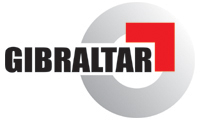 Gibraltar was founded as an open source project in 1999 by Dr. Rene Mayrhofer. Since that time, Gibraltar has been used by over 5.000 companies, organizations, public facilities, private users, schools and universities. Through permanent product development and significant participation of the open source community, Gibraltar has been evolved to one of the leading security products. Based on hardened Debian GNU/Linux Kernel.

Origin – Home Page: Austria – Gibraltar
Management Interface: Web-based GUI, remote login (ssh)
Price: Gibraltar is free for personal use, and fee-based for business or commercial use.
Key Features: Hot standby firewall; network traffic anonymization; spam protection; with tar-pitting of bulk emails; Web traffic caching; clientless SSL VPN using SSL-Explorer; user management with LDAP or Active Directory; captive portal with form based authentication.
Comments: Gibraltar only develops one version of the Gibraltar for both personal and business use. Cost-wise, it is free for personal use (free registration key required). This essentially means that as a private user, you get to use the same features – for free – that is only available to commercial users for a fee.
Download/Buy: The latest stable version is Gibraltar-2.5, and it's available for download here.
Gibraltar for enterprise use can be purchased bundled with third party tools such as Kaspersky and PureSight. Gibraltar is developed and commercially supported by eSYS Information Systems GmbH.
Digital Ocean is a VPS/Cloud hosting provider. For just $5 per month, you can get yourself a Cloud server with 512 MB of RAM, 20 GB super-fast SSD, free snapshots, plus backups for a minimal fee. All via a simple graphical interface.

And by signing up with this referral link, you can help support this website.

If you are reading this, your ad could also be occupying this space. Contact us to make it happen.