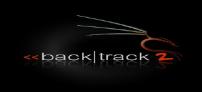 BackTrack is a Slackware-based Linux live CD security distro focused on penetration testing. Designed to be run from CD, it provides ready access to a wide range of security and penetration testing tools.

Origin – Home Page: Switzerland – BackTrack
Desktop: KDE, Fluxbox
Price: Free and Open Source
Key Features: Tight integrated of Metasploit, which is a development platform for creating security tools and exploits. Aligned to penetration testing methodologies and assessment frameworks (ISSAF and OSSTMM).
Comments: BackTrack was formed when two pre-existing security distros – Whax and Auditor Security Collection – were merged. With more than 300 different up-to-date tools, "which are logically structured according to the work flow", BackTrack is considered a swiss army knife for security pros.
Download: Download BackTrack
Digital Ocean is a VPS/Cloud hosting provider. For just $5 per month, you can get yourself a Cloud server with 512 MB of RAM, 20 GB super-fast SSD, free snapshots, plus backups for a minimal fee. All via a simple graphical interface.

And by signing up with this referral link, you can help support this website.

If you are reading this, your ad could also be occupying this space. Contact us to make it happen.