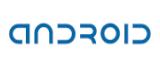 Android is a Linux-based operating system for mobile platforms developed and maintained principally by Google. It now powers a number of smartphones currently in the market including Google's own Nexus One, and several handsets from Motorola, Acer and other members of the Open Handset Alliance. The platform was announced to much fanfare in late 2007. Here's a video introducing the latest version of the platform.


Digital Ocean is a VPS/Cloud hosting provider. For just $5 per month, you can get yourself a Cloud server with 512 MB of RAM, 20 GB super-fast SSD, free snapshots, plus backups for a minimal fee. All via a simple graphical interface.

And by signing up with this referral link, you can help support this website.

If you are reading this, your ad could also be occupying this space. Contact us to make it happen.