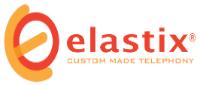 Elastix 1.4 Beta has been released and made available for download. Elastix is a CentOS-based, IP-PBX "appliance software that integrates the best tools available for Asterisk-based PBXs into a single, easy-to-use interface".

According to the release notes, some of the changes in this beta release are:
Kernel update to CentOS 5.2 version (2.6.18-92.1.17.el5)
Free PBX updated to 2.5.1
New text to speech module
Hardware detector supports for misdn
Misdn updated to 1.1.8
New avantfax module in extra repositories
Web Interface for voice mail administration
Dialer now supports sip trunks
<!-smartads->
You may download the 1.4 iso image for testing purposes here.
Digital Ocean is a VPS/Cloud hosting provider. For just $5 per month, you can get yourself a Cloud server with 512 MB of RAM, 20 GB super-fast SSD, free snapshots, plus backups for a minimal fee. All via a simple graphical interface.

And by signing up with this referral link, you can help support this website.

If you are reading this, your ad could also be occupying this space. Contact us to make it happen.