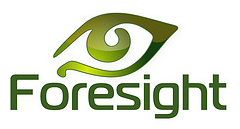 Elisa Media Center is a free and open source media center application developed by Fluendo SA, the same Spanish company responsible for the development of the Codeina Codec installation Service. It is installed by default on Sabayon Linux, but on a distro like Foresight, you will have to install it yourself.

Luckily, Elisa Media Center is in Foresight's default repository, and installing it is as easy as launching a terminal from Applications > Accessories > Terminal , and typing the following command:
sudo conary update elisa
If you are using a broadband Internet access, installation should take no more than one minute. You may then access Elisa from Applications > Sound & Video > Elisa Media Center. The version of Elisa on Foresight is version 0.5.19, which is just one version removed from the very latest release (version 0.5.20).
<!-smartads->
Because there is a new release of Elisa almost every other week, the version of Elisa you'll get on most distros is usually several versions removed from the very latest. So Foresight is one distro where you can experience some of the newest features of Elisa Media Center.
Digital Ocean is a VPS/Cloud hosting provider. For just $5 per month, you can get yourself a Cloud server with 512 MB of RAM, 20 GB super-fast SSD, free snapshots, plus backups for a minimal fee. All via a simple graphical interface.

And by signing up with this referral link, you can help support this website.

If you are reading this, your ad could also be occupying this space. Contact us to make it happen.